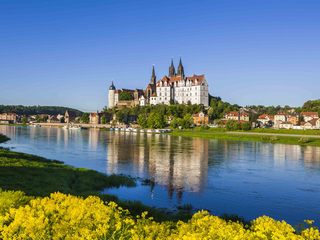 Schloesserland Sachsen offers a wide-ranging choice of art and culture, many festivities, numerous sights and leisure activities. According to their content and pricing, these offers are intended exclusively for groups.
Fifty palaces, castles, gardens and monasteries are looking forward to your visit and to giving an impressive reflection of Saxony's history.
Appointments
We are looking forward to communicating directly with you. Schloesserland Sachsen exhibits at the following trade fairs:
Zentraleuropa Workshop DZT
16.-17.10.2016 in Halle (Saale)
Tour Salon Poznan
20.-22.10.2016 in Poznan
T&C Leipzig
16.-20.11.2016 in Leipzig
Highlights 2016/2017
Combine your grouptrip with our highlights 2016.